jonnyweston
Participant
Hey All,
Depending on my requirement I usually use either Reason 7 or Logic Studio pro 9 for my live multi-tracking.
I just did a 22 track wide recording of a theatre production "Suessical" last week in Reason 7, and Reason 7 is awesome for tech heads who may not necessarily know the ins and outs of the likes of Logic or Pro-Tools etc, as Reason is laid out like on of the old SSL desks in the signal structuring side of stuff.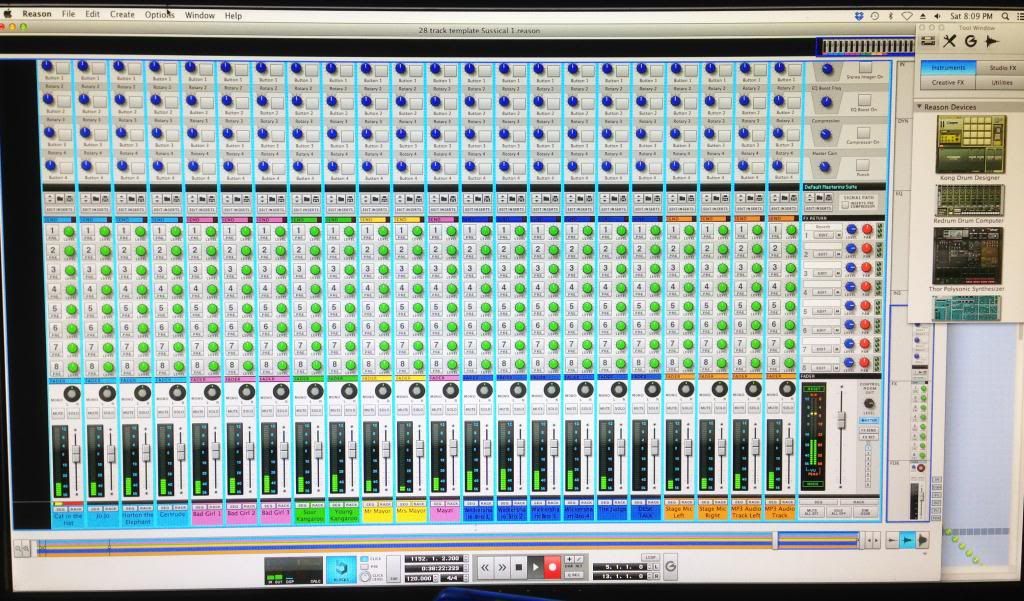 Then the rest – the record transport really just looks like a giant tape recorder really LOL!
Routing is really easy and graphical in reason.
Any editing or recording automation later on is pretty easy too.
THe onething that I was hoping to be able to do was to set up the GLD80 as a DAW mix surface controlling Faders, Mutes primarily for Reason or Logic.
I have tried many times – but have not yet succedded in getting the midi to implement correctly – including using learn command in logic or reason.
At the minute I am actually trying to locate a tascam US2400 and then when I get it – try to get someone to setup drivers for Mac OSX for me for it. I really need a surface now for Reason or logic given that I am contracted to record a number of shows between now and the new year and I need good and fast workflow.
Thanks guys
Jonny
A&H GLD80, AR2412 & Dante Card x 2
Korg M50, Novation SL25 MKII, Akai MPD26
Logic Studio 9, Reason 6.5, Ableton 8